BREAKING:
A Brand New Weight Loss Breakthrough For Men…
U.S. Patented Thermogenic Compound
Burns Up To 1.14 Pounds
Of Body Fat Every 7 Days

Without Dangerous Stimulants!
Finally! A 100% Stim-FREE Way To Lose Weight Without Changing Your Current Diet, Workout Or Lifestyle
Boosts Metabolism Within Minutes
Converts Fat To Energy
Reduces Hunger
Blocks Fat Formation
100% Stim-Free
ORDER NOW
Lose At Least 1 Pound Each Week Or Your Money Back
Imagine taking a pill. And then losing 1 pound of body fat every week, until reaching your ideal physique. And imagine doing this without changing your current diet, exercise program (if you have one) or lifestyle.
Well, that's what happened for people taking a special U.S. patented thermogenic compound in Calm-Lean™. In an 8-week clinical study, participants lost an average of 1.14 pounds of body weight every 7 days.
Best of all: these amazing results were achieved without any stimulants or lifestyle changes. Now, this breakthrough weight-loss compound is available in Calm-Lean™. And you can lose weight completely risk-free with our 100% satisfaction money-back guarantee. Prove it yourself today.
ORDER NOW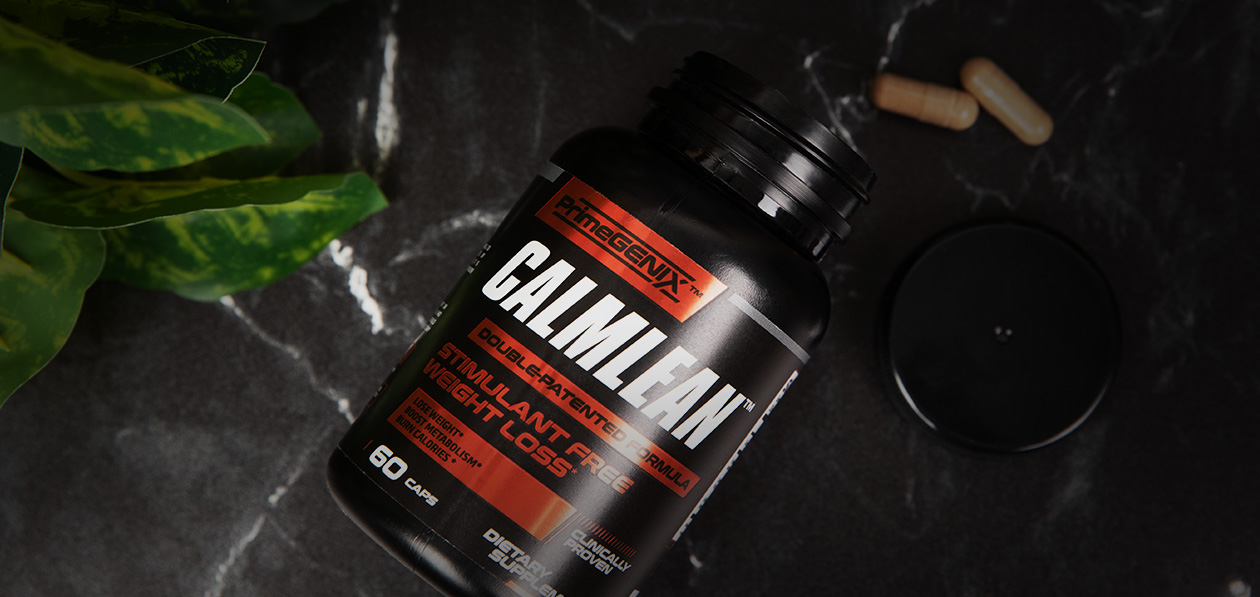 A 100% Stim-Free Way To Lose Weight
Let's face it.
There are too many diet pills on the market today. But finding one that's 100% natural, with clinically proven ingredients and NOT loaded with crazy dangerous stimulants is nearly impossible.
In fact, the majority of "thermogenic" fat-burners on the market today are nothing more than overpriced caffeine pills.
That's why PrimeGENIX stepped up to the plate to create CalmLean®. A 100% STIM-FREE way to help you burn fat, lose weight and get into your ideal physique… WITHOUT changing your current diet, exercise routine or lifestyle.
PLUS… our doctor-recommended formula is 100% natural and scientifically tailor-made for men struggling to lose weight as our metabolisms slow down with age…
100% Stimulant Free
100% Natural
100% Caffeine Free
Clinically Proven to Burn Fat & Lose Weight
Loaded with Four Powerful Thermogenic Nutrients
Enhanced for Greater Bioavailability
Ingredients Backed by Scientific Research
Doctor Recommended Weight Loss Formula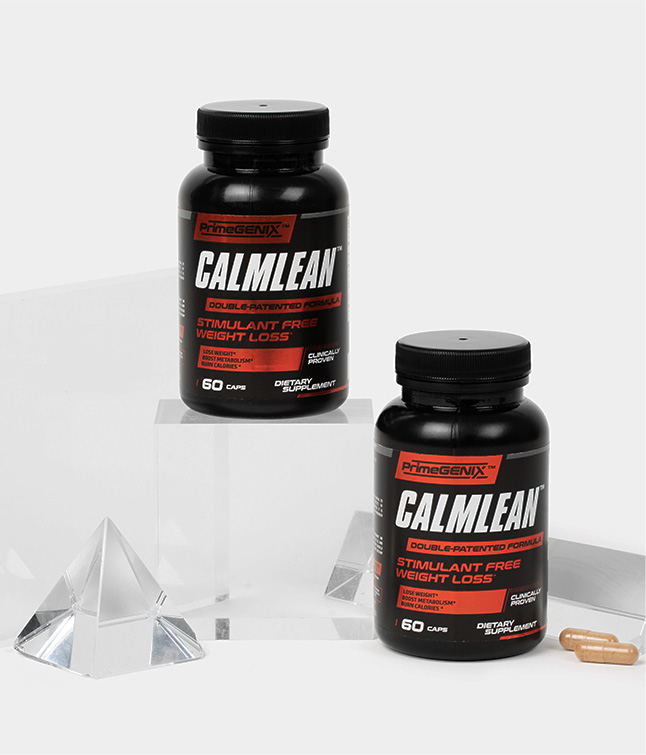 Avoid The Dangerous Side-Effects Associated With Stimulant-Laced Diet Pills
Believe it or not, the majority of diet pills available today contain harmful, dangerous and downright deadly substances. These stimulants are known to cause dizziness, increased heart rate, anxiety, high blood pressure and even death.
For example: according to the Harvard Medical School Family Health Guide, the popular weight loss "drug" Ephedra has sent over 150 people to an early grave.
But it doesn't stop there. Recently, the FDA released a warning to consumers about how diet pills laced with deadly substances are on the rise. And there's no stopping it.
Here is a short list of common side-effects caused by weight-loss stimulants:
Elevated Blood Pressure
Racing Heart
Extreme Dizziness
Heart Palpitations
Burning Skin
Feeling Anxious
Nausea
Increased Pulse Rate
Abdominal Cramping
Chest Pains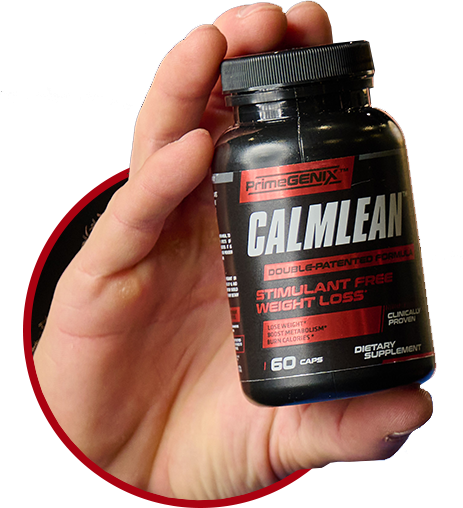 Beware Of These Lethal "Fat Burning" Stimulants
Here is a short list of potentially deadly stimulants you should avoid:
Ephedra
Sibutramine
Clenbuterol
DMMA
Fenfluramine
Remember: These stimulants are often sold under different names. So make sure you read labels carefully!
Luckily, with CalmLean®, you don't have to worry about a thing! Our 100% stim-free formula is well-equipped to help chisel your frame so you can reach your ideal weight and figure… WITHOUT putting your life at risk!
WATCH OUT: Do you drink coffee or take supplements with caffeine?
Too much caffeine can spike your blood pressure and cause heart palpitations. But caffeine is much more dangerous than people think. According to the U.S. Centers for Disease Control and Prevention, too much caffeine can lead to serious heart problems. And in 2018, caffeine overdose claimed the lives of ninety-two people.
That's why CalmLean® is 100% caffeine free. So you don't have to worry about spiking your system with lethal amounts of caffeine. In fact, with CalmLean®, you could lose weight and still enjoy your morning coffee (in moderation, of course!
CalmLean® Unleashes The Fat-Burning Power of Thermogenesis In A Whole New Way
As you may know, your metabolism is your body's internal fat-burning furnace. But what some guys don't know is that thermogenesis is like the "flames" of your metabolism. Simply put, if you have bigger "flames," your metabolism is able to burn more fat.
But unfortunately, thermogenesis gets weaker with age.
And that's why, after age 30, the male metabolism slows down significantly with every passing birthday. Making it harder to lose weight. And easier to gain it.
Thankfully, the scientific research is overwhelming: there are special compounds that can "crank up" thermogenesis no matter your age. And when this happens, your metabolism (your biological fat-burning furnace) "heats up," practically forcing your body to burn fat, no matter your genetics.
CalmLean® harnesses the new science of thermogenic weight loss by providing you with a one-of-a-kind formula that's 100% natural, 100% stimulant free and backed by mountains of solid research.
Lose Weight

Crank up your metabolism
Burn off those love handles
Start slimming down into your ideal physique
Boost Energy

Feel more energized during the day
Beat fatigue and exhaustion
Surge with clean energy while enjoying your favorite physical activities
Regulate Appetite

Reduce hunger day & night
Decrease cravings for sweets and fatty foods
Helps you feel "full" faster
Clinically Proven To Melt Body Fat Without Harmful Stimulants
The results are in:
A U.S. Patented Thermogenic Compound in CalmLean® helped volunteers drop more than a pound of body fat every week.
In fact, this unique body-transforming compound was tested in six clinical studies producing these amazing results:

Improve
BMI

Improve body composition

Help mitigate weight gain

Decrease body fat percentage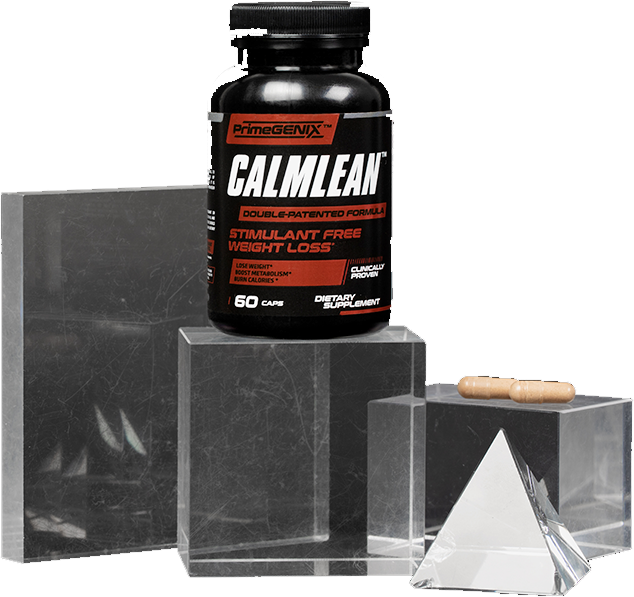 In One Study, A Compound In CalmLean® Helped Volunteers Lose More Than ONE POUND Each Week
Groundbreaking Research Published
In World-Renowned Medical & Scientific Journals
All four thermonutrients in CalmLean® are backed by published research in globally-respected medical and scientific journals.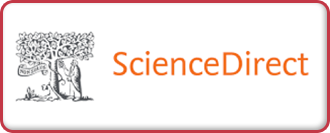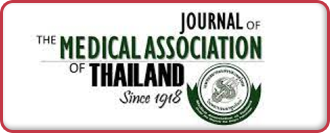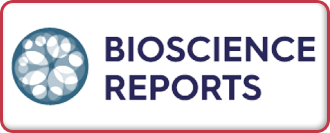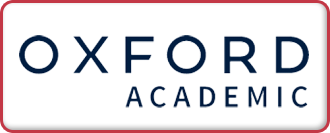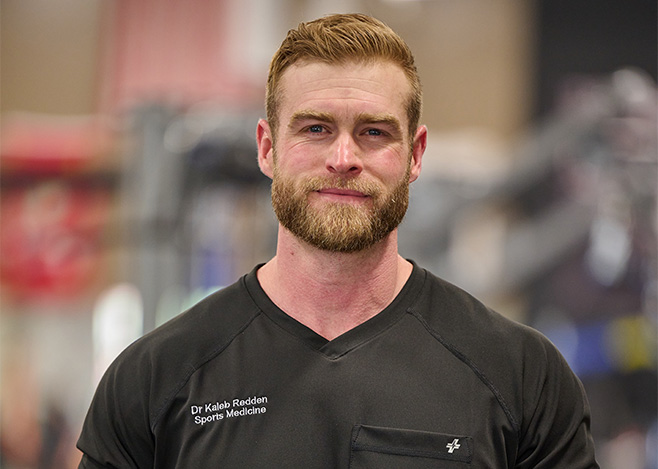 Dr. Kaleb Redden
(A.K.A. "Doc Thor")

Recommends CalmLean® For Losing Weight Quickly & Safely

Dr. Redden, A.K.A. "Doc Thor" is not only the team doctor for PrimeGENIX, but he's also a sports physician with decades of experience helping pro athletes and bodybuilders get in crazy good shape.

Bottom line: He knows a thing or two about burning fat to achieve a jaw-dropping physique. And that's why after reviewing the research behind CalmLean®, Dr. Redden enthusiastically recommends this formula as a fast, safe and easy way to lose weight.
The CalmLean® Formula
is 100% Natural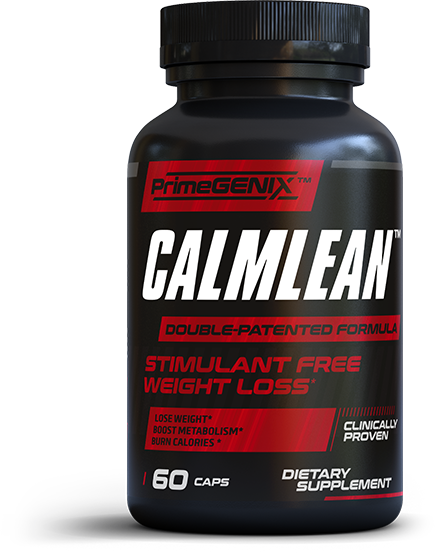 Thermonutrient #1

The U.S. Patented Fat-Torching Breakthrough –

ForsLean®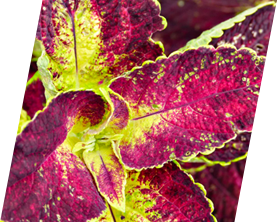 ForsLean® is a clinically-proven compound for losing weight naturally, without the use of harmful stimulants. Results show that this cutting-edge compound helped volunteers reduce weight and decrease body fat in five separate clinical studies. No adverse side-effects were reported in any of the studies.
PLUS:… Some clinical studies reported a significant increase in lean body mass too!
This award-winning fat-destroyer is made in a special patented process. First, the roots of Coleus Forskohlii herbs are harvested. And then these roots are sent through a unique process for extracting a bioactive chemical called Forskolin. This Forskolin is then "enhanced" for faster, more dramatic weight loss. And what you're left with is a one-of-a-kind fat-burning compound that's now available in CalmLean®!
Research also shows ForsLean® helps:

Reduce body weight

Increase lean body mass

Improve
BMI

Improve body composition

Help mitigate weight gain

Decrease body fat percentage
Thermonutrient #2

The "Instant" Calorie Burning Compound –

Capsicum Annuum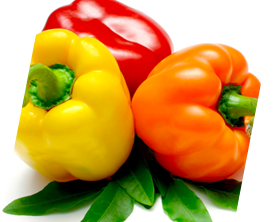 Imagine eating a vegetable that increases your metabolism by 20% within just a few minutes. Well, that's what researchers reported in a jaw-dropping study with chili peppers.
You see, volunteers were asked to eat chili peppers and nothing else. Then, researchers measured the metabolic rate of each volunteer.
The results were astonishing.
Metabolism shot through the roof by 20% in just a few minutes. Why? The science shows that capsicum annuum (a compound found in chili peppers) is quite possibly the fastest way to boost your metabolism legally, safely, without any harmful stimulants.
Studies also show that capsicum annuum helps suppress hunger, regulate appetite and block fat from returning. This way you won't feel hungry and you won't have to worry about losing all your progress over a few "cheat" meals! That's why CalmLean® provides you with a scientifically studied dose of capsicum annuum with every serving.
Research also shows that Capsicum Annuum helps:

Shrink belly fat
Reduce overall body fat

Keep you thin so you don't gain it all back

Regulate appetite and suppresses hunger
Instantly increase your metabolic rate

With no reported side effects
Thermonutrient #3

The "Missing Link" For Boosting Energy, Building Muscle & Burning Body Fat –

Chromium Polynicotinate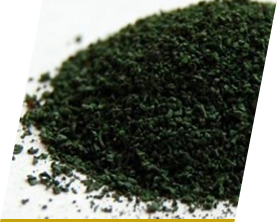 Here are the facts: studies show that chromium polynicotinate helps burn fat by building muscle. Medical experts agree that it's an essential nutrient. It's involved with regulating carbs and fat. And the research shows it makes building muscle easier. Studies also report users experiencing more energy. And it's been shown to lower body fat while increasing muscle mass, at the same time!
Boost energy

Lose Weight

Increase muscle mass

Build muscle faster
Thermonutrient #4

The Thermogenic "Supercharger"-

BioPerine®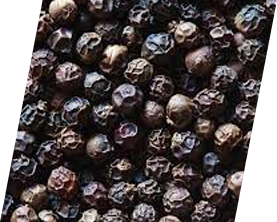 Adding BioPerine® to the CalmLean® formula was a no-brainer for us. This clinically proven bioavailability enhancer helps increase nutritional uptake…
This means… it has the potential to MULTIPLY the effectiveness of the formula overall… helping you achieve maximum results in minimum time.
Best of all, BioPerine® is 100% natural, patented and clinically proven to be safe. In fact, it's the ONLY patented compound of its kind shown to increase bioavailability by a whopping 30%.
BioPerine® works as a thermogenic, "heating up" your metabolism like throwing gas on a blazing bonfire.

Enhances the effectiveness of the formula

Speeds-up results

Proven safe
"Supercharges" thermogenesis weight loss
Made With An Award-Winning Weight Loss Breakthrough Compound
CalmLean® is made with an award-winning fat loss compound
"Revolutionary Innovation"
"A patented weight-loss compound in CalmLean® won the highly prestigious Nutracon Best Product Award praised for being the most revolutionary product innovation."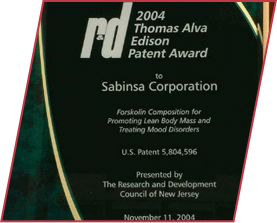 "Important Scientific Breakthrough"
"This same compound in CalmLean® also won the Thomas Alva Edison Patent Award hailed for being an important scientific breakthrough"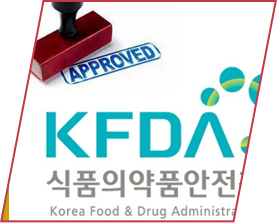 ""A Safe Way To Reduce Body Fat"
"After extensive research and laborious scrutiny, a patented compound in CalmLean® is Approved by the FDA of Korea as a Functional Health Food Ingredient – this further confirms it as a safe way to reduce body fat."
The Ingredients In CalmLean® Hold Multiple Patents From Around The World
The ingredients in CalmLean® hold eight patents from the U.S.A, Canada, Australia and Japan. These patents confirm that CalmLean® contains weight loss compounds shown to help lose weight, reduce body fat and build lean muscle.
United States Patent Number 10,085,963
United States Patent Number 5,804,596
United States Patent Number 5,536,506
United States Patent Number 5744161A
Canada Patent Number 2281562
European Patent Office Patent Number 0977564
Japanese Patent Number 6472453
Australian Patent Number 2015351423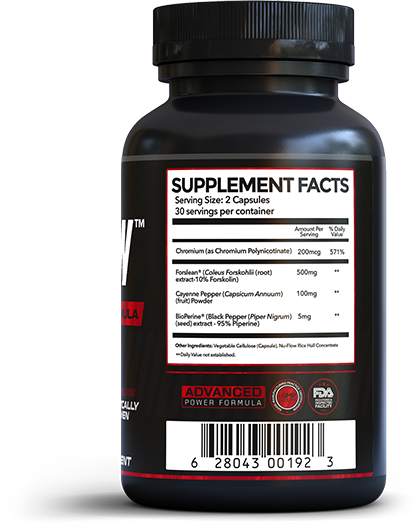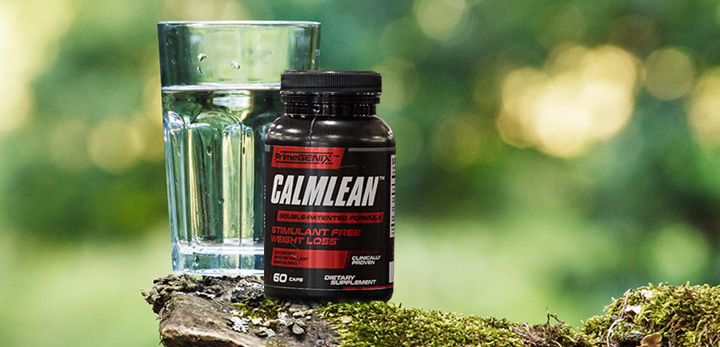 Losing Weight With CalmLean® Is As Easy As Drinking A Glass Of Water
Losing weight with CalmLean® is simple. All it takes is 2 capsules. 1 glass of water. And that's it. You don't have to change anything about your existing diet, exercise routine or lifestyle. Just sit back and let CalmLean® go to work.
Step #1:
Take 2 capsules of CalmLean® with water

Step #2:
Don't change a thing

Step #3:
Watch the numbers on your scale go down (by as much as 1 pound every 7 days)

And of course, if you want EVEN BETTER results… Healthy eating and moving more will accelerate results in any diet regimen.
Bottom line, you might be surprised by how fast you reach your dream physique.
Start Seeing Results Right Away
CalmLean® is designed to be a safe and rapid weight loss option for men. So don't be alarmed if you start noticing amazing results the very first week. In fact, by taking CalmLean® daily, you could lose more than a pound of fat your very first week.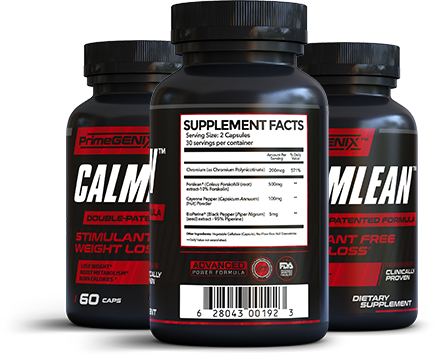 Keep Losing All The Weight You Want
How much weight do you want to lose?
It's an important question. And thankfully, CalmLean® makes answering this one easy.
You see, every bottle of CalmLean® provides you with 60 capsules for a 30-day supply. And since our money-back guarantee to you is to lose AT LEAST 1 pound every 7 days, then that means each bottle of CalmLean® could help you lose more than 4.5 pounds every 30 days.
So if you want to lose 10 pounds, 3 bottles should do the trick.
20 pounds or more? Grab yourself 6 bottles today and finally reach for your dream weight.
Remember, the advantage in losing weight with CalmLean® is that it's SAFE and PROVEN.
This way, you have a reliable fat-burner that won't send your heart racing a mile a minute. Helping you slim-down and feel more energized without swallowing dangerous stimulants.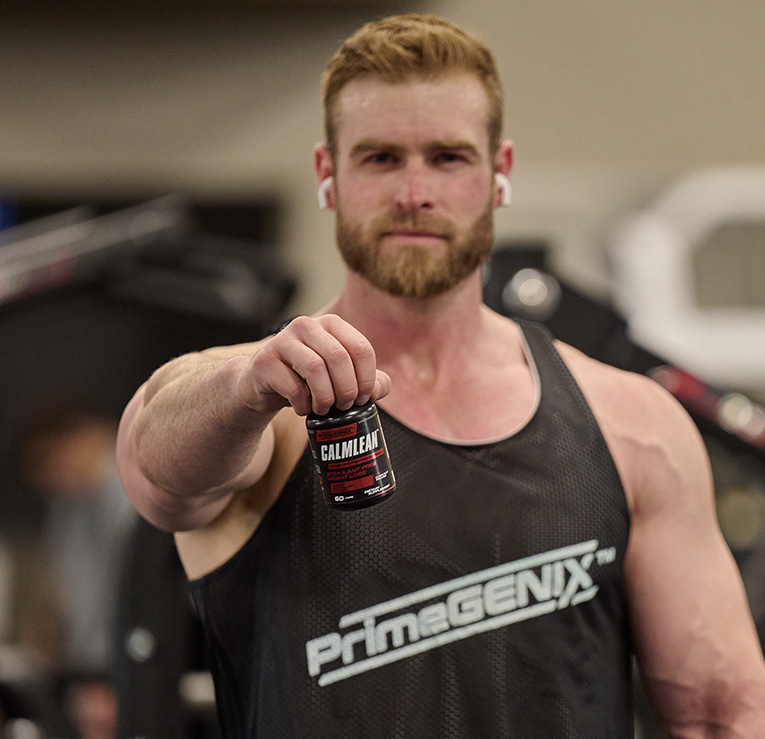 Try It Risk-Free With Our

67-Day Money-Back Guarantee

Here at PrimeGENIX, your satisfaction is our top priority. That's why CalmLean® comes with a 100% satisfaction, 67-day, money-back guarantee. This means you can "test drive" this one-of-a-kind thermogenic fat-burner absolutely risk-free.

Simply place your risk-free order today. If you're not fully satisfied, send back the unused portion in the original container (within 67 days of receiving your order), and we'll quickly refund 100% of the purchase price, minus shipping.

Are you ready to finally shed that extra weight, feel more energized, and get in great shape? Great! You have nothing to lose by trying CalmLean® today. Simply click the "Order Now" button below to get started right away.

ORDER NOW
Do You Have Questions About CalmLean®? Read Below To Get Answers!
Order Your CalmLean® Today!
CalmLean® Is A 100% Natural, Safe & Proven Way To Lose Weight Effortlessly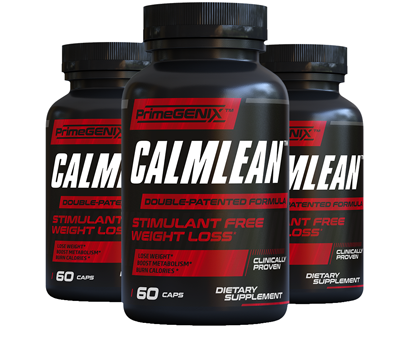 ON SELECT ORDERS